Van 2009 tot en met 2017 was ik zeer regelmatig op de Nordschleife van de Nürburgring te vinden. Dit is een uniek circuit in de wereld met meer dan 73 bochten, ruim 20 kilometer lang en in totaal 300 meter hoogteverschil tussen het laagste en het hoogste punt van het circuit. Ik heb hier gereden met de Toyota MR2, de BMW E36 M3 en de BMW E46 M3. Na mijn ongeluk in 2017 ben ik er nog maar een paar keer geweest wegens het ontberen van een geschikte auto. Maar hopelijk zul je me er binnenkort weer vinden!
The Green Hell Legend
Since its construction (1925 – 1927), the Nordschleife has enjoyed a reputation as a terrifying and merciless route through the Eifel forests. An English journalist who visited the Nordschleife during the opening race on 18 June 1927 even concluded "that it seemed as if a reeling, drunken giant had been sent out to determine the route". The Formula 1 pilot Sir John Young Jackie Stewart – after all a three-time world champion in 1969, 1971 and 1973 – was so impressed by the circuit that he gave it the name which it will probably never lose: Green Hell (Grüne Hölle).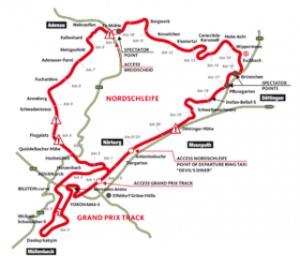 Instructie van Jaap van Lagen in mijn BMW E36 M3 op 26 september 2016
Rondje achter mijn gele BMW E46 M3 op de Nordschleife vanuit de auto van Nick
Rondje achter Caspar zijn blauwe Nissan 350Z op de Nordschleife vanuit de auto van Nick
Inhalen van een Lamborghini Aventador met mijn BMW E46 M3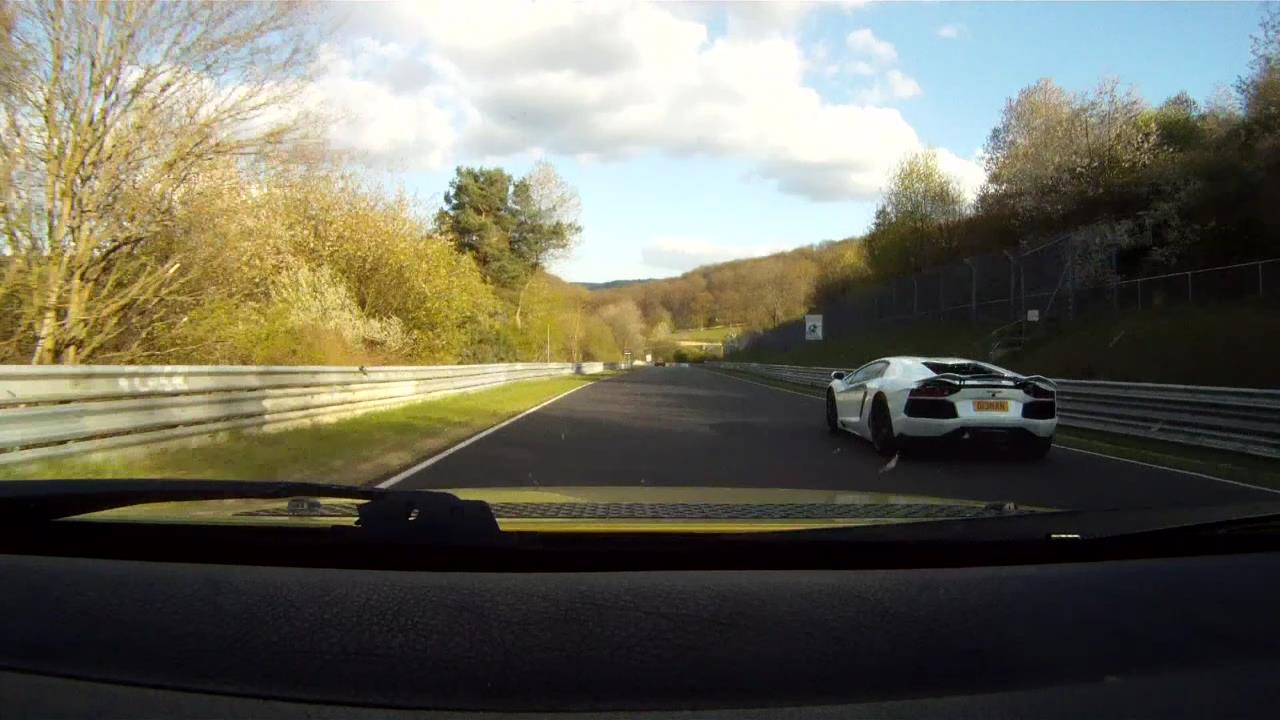 Inhalen van een BMW M5 Ringtaxi met mijn BMW E46 M3 na lang aandringen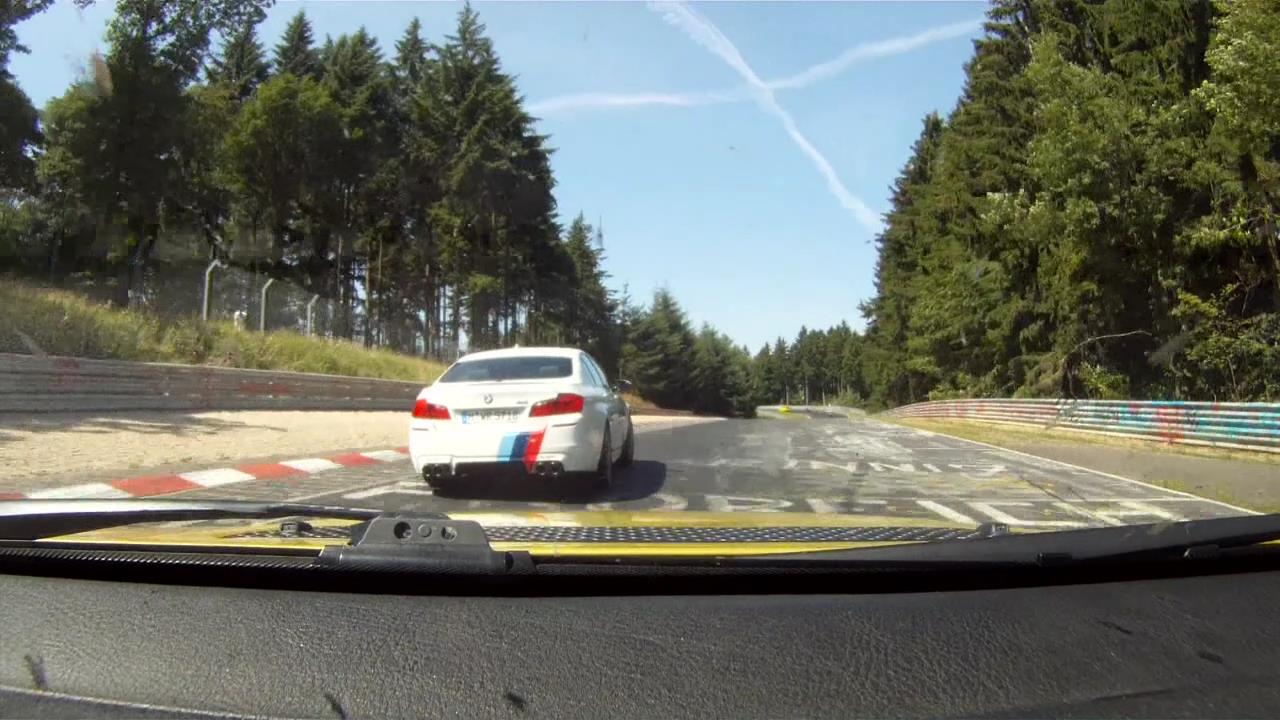 Een rondje Nordschleife met mijn BMW E36 M3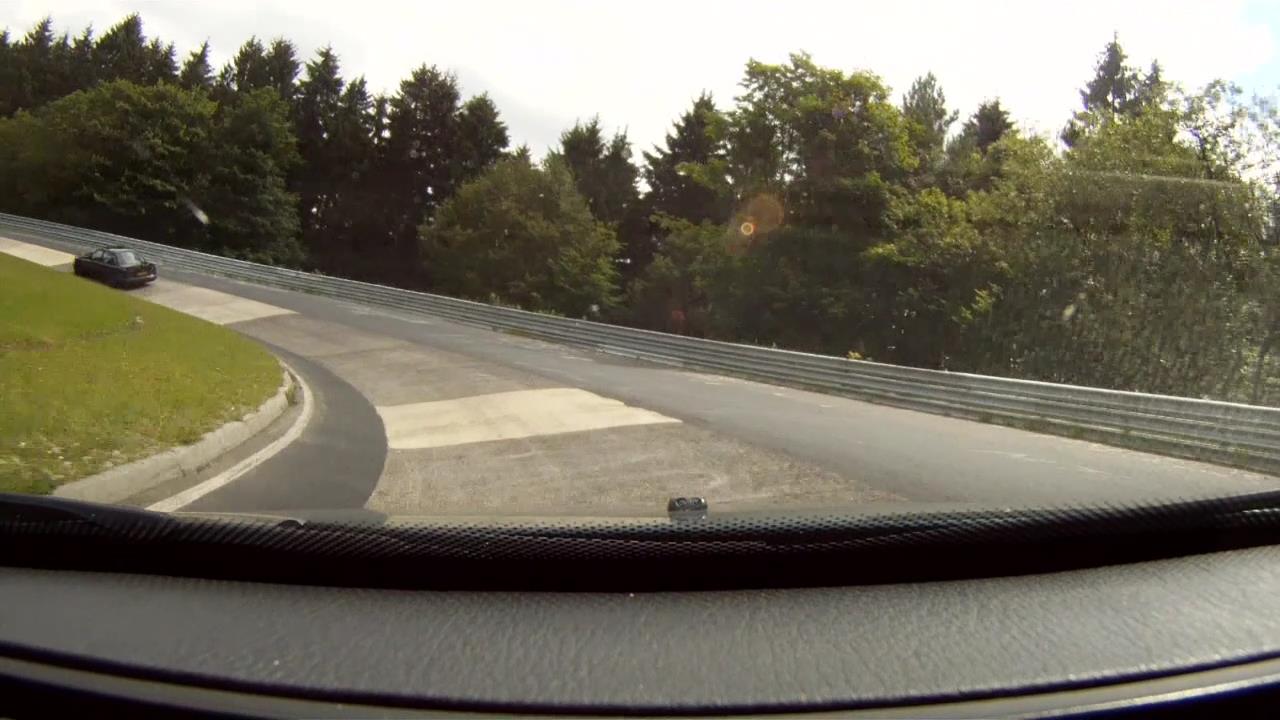 Een rondje VLN circuit (Nordschleife en een deel GP Circuit) met mijn BMW E36 M3